Welcome to Your Aetna Dentist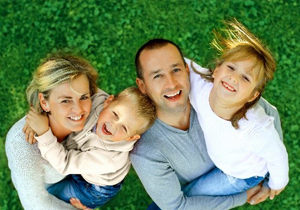 Do you have a dental insurance plan with Aetna? If so, congratulations on making a fantastic investment in both your family's dental and overall health! In order to get the most out of your plan, it's essential that you visit a dentist who is in-network with Aetna. Fortunately for you, you won't have to go far to find one as Dr. Sonia Dilolli and Virginia Dentistry by Design are in-network for Aetna!
She and our entire team are dedicated to keeping your dental care both high-quality and affordable, so on this page, we're going to share a few key facts that will help you maximize your insurance benefits at every visit so you can keep your smile looking great and save at the same time.
How Does Aetna Dental Insurance Actually Work?
When you purchase a dental insurance plan with Aetna, you're given access to numerous benefits that will completely or partially cover a multitude of dental services in exchange for a monthly premium. Like with most dental insurance providers, plans with Aetna are more focused on helping people afford regular preventive care (such as checkups and cleanings) because preventing dental issues isn't just better for your smile, but your wallet as well, as these services tend to cost much less than restorative ones.
Most dental insurance plans basically work like this:
Preventive care is completely or mostly covered, and this includes checkups and cleanings like we mentioned in addition to X-rays, dental sealants, and fluoride treatments.
Restorative treatments are partially or mostly covered (typically 50-80%), and these include crowns, bridges, root canal therapy, extractions, and fillings.
Elective procedures are typically NOT covered, and these include cosmetic services and dental implants. However, a portion of orthodontic care is usually covered by insurance.
How to Make the Most of Your Aetna Plan
So with this basic information, how can you make sure you're getting the most out of your plan? There are a few key ways to maximize your benefits so you can always come to see us with peace of mind:
Visit an in-network dentist: Just by visiting Virginia Dentistry by Design, you'll accomplish this! This basically means that we'll be able to offer you much bigger savings compared to a practice that is out-of-network with Aetna. With us, your fees for services will automatically be reduced, and then Aetna will cover part of those reduced rates, helping you save money two different ways!
Focus on prevention: As we mentioned earlier, preventive care is likely completely covered by your plan, and this typically includes two checkups and cleanings per year. When you come in for these services with us, you won't have to pay a thing on the day of your visit, plus these regular appointments will help you avoid developing more serious (and expensive!) problems in the future.
Mind your annual maximum: Most plans have what is called an annual maximum, which is the highest dollar amount of care it will cover in a given year. Most operate on a calendar year, and this amount typically resets every January 1st. This means that if you have met your deductible but not your annual maximum by the time the new year arrives, you could lose any leftover money. An easy way to avoid this is to contact your Aetna dentist (hello there!) and let them know about your annual maximum so they can coordinate your care so you don't leave any money on the table.
Come See Us and Save!
At Virginia Dentistry by Design, we want to make going to the dentist as stress-free as possible, and that includes making sure your care is always nice and affordable. Our team can work with you to make sure you completely understand your Aetna plan and how to get the most out of it at every visit--we'll make the process of maximizing your coverage a breeze!
To learn more about how we can use your Aetna plan to help you smile and save with us, please contact us today!