Cosmetic Dentistry
Everyone Deserves a Smile They Feel Good About
As a dentist in Herndon with your best interests at heart, we're dedicated to helping you have great oral health. But since we know that an attractive smile is an important part of your self-confidence, we also offer a range of cosmetic dentistry services that will take your smile from drab to dazzling. In addition to the procedures listed below, this also includes crowns and bridges, dental implants, and dentures, all of which have both restorative and cosmetic elements. With years of experience and an eye for detail, Dr. Dilolli can create the perfect treatment plan to give you the gorgeous smile you deserve, regardless of your needs. If you'd like to find out how cosmetic dentistry can benefit you, contact us today to schedule a consultation!
Teeth Whitening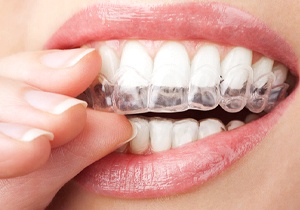 Unfortunately, nearly everyone develops stained or discolored teeth at some point. First, our enamel becomes thinner with age and begins to expose the darker tooth structure underneath. Not to mention that years of consuming foods and beverages like coffee, tea, berries, and red wine also takes a toll. To safely and effectively lift these stains, you need professional-strength teeth whitening that will penetrate the enamel to whiten both the inner and outer layers of the teeth. With our take-home whitening kits, you'll get great results by using custom-made trays in conjunction with a highly-effective whitening gel. It's a great way to brighten your smile by up to 7 shades in about 2 weeks - all from the comfort of your own home.
Learn More About Teeth Whitening
Porcelain Veneers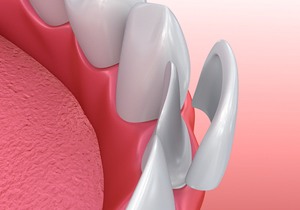 If you'd like to correct multiple flaws at once, porcelain veneers may be the ideal solution. These thin, strong "shells" are adhered to the front surfaces of your teeth to mask minor gaps and crowding, chips, stains and more, giving your smile a whole new appearance. During your consultation, Dr. Dilolli will spend time discussing how you want your smile to look so she can design veneers that are just the right size, shape and color to complement your unique facial features. Some patients even find it helpful to bring in a few pictures of people who have smiles they admire. After your consultation, we can usually complete your porcelain veneers procedure in just two visits.
Learn More About Porcelain Veneers
Tooth-Colored Fillings
Thankfully, the days when metal fillings were the only option for filling cavities are long gone. If Dr. Dilolli finds a cavity during a routine checkup, she'll likely recommend repairing it with a tooth-colored filling. These fillings are much more aesthetically pleasing than the metal variety and also conserve more of your natural tooth structure, which means less drilling and less time spent in the dental chair. Since more of your original tooth remains after getting a tooth-colored filling, your restoration will be stronger, more durable, and more beautiful.
Learn More About Tooth Colored Fillings
Smile Makeovers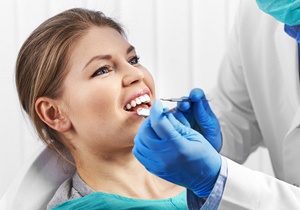 With so many cosmetic services to choose from, which are the best for your smile? Some patients achieve their goals with a simple whitening treatment, while others get the best results from a combination of procedures. Rest assured that as an experienced and talented cosmetic dentist in Herndon, Dr. Dilolli will closely evaluate your needs and create the perfect plan for your smile makeover. Regardless of which services are right for you, you can bet that you'll have a smile that looks and feels fantastic!