Herndon Cosmetic Dentist Transforms Smiles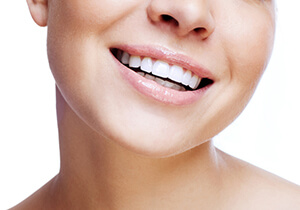 Your teeth don't just play a functional role in your life by allowing you to eat and speak, they also are an important component of your appearance. An attractive smile communicates friendship, confidence and happiness. At Virginia Dentistry by Design, Dr. Dilolli and her team are eager to give you a gorgeous smile. We offer several cosmetic dentistry services that will help you take your smile from drab to dazzling.
We also offer treatments such as crowns and bridges, dental implants and dentures and partials, which all have elements of both a restorative and cosmetic nature. Regardless of the kind of cosmetic dentistry service you need to achieve your smile goal, know that the team at Virginia Dentistry by Design is on your side every step of the way.
PORCELAIN VENEER TREATMENT HERNDON RESIDENTS TRUST
If your smile is marred by a combination of flaws, then porcelain veneers may be the ideal solution. Made of strong dental porcelain, veneers are adhesively bonded to the visible side of your teeth in order to hide flaws and create a new and beautiful smile. When you meet with Dr. Dilolli to plan your veneer treatment, she'll want to know what you consider to be a perfect smile. You may even want to bring in a few pictures of people who have smiles you admire. Then, with your input, she will design veneers that are the right size, shape and color for you, while also being mindful of your unique facial features.
Two appointments are usually required for porcelain veneers. At the first, we'll take x-rays and impressions of your teeth, and Dr. Dilolli will prepare them for the veneer procedure. While your permanent veneers are fabricated in our dental lab, you'll wear temporaries. At the second appointment, these are removed and your permanent veneers are adhesively bonded into place.
Smile Makeovers
Teeth whitening, Invisalign, porcelain veneers, tooth-colored fillings; so many options to choose from, but which are the best for your unique smile? As your cosmetic dentist, Dr. Dilolli designs a smile makeover that compliments your appearance and restores your mouth to optimal health, function, and beauty.
You want a healthy, beautiful smile you can be proud of. With a smile makeover, you'll get the best of both worlds. We address oral disease and tooth decay with general and restorative services, and rejuvenates your smile with cosmetic enhancements such as teeth whitening or porcelain veneers. The result will be a gorgeous smile that lasts a lifetime!