Emergency Dentist
High-Quality Emergency Care For Everyone In the Family
If there's one thing you can always expect from a dental emergency, it's that it won't happen at a convenient time. While you're likely to feel stressed or overwhelmed, do your best to stay calm. And, remember, with Dr. Dilolli and the rest of our outstanding team on your side, you have nothing to worry about. In addition to having the experience and advanced technology to handle any type of situation, we make every effort to accommodate our emergency patients with same-day appointments. If you're in pain and looking for a high-quality, compassionate emergency dentist, contact us anytime. We're always just a phone call away!
How To Handle Common Dental Emergencies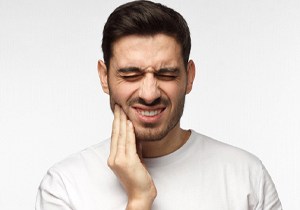 Whether you have an accident or a chronic problem like a toothache that suddenly flares up, call us right away to schedule the first available appointment and get first-aid advice over the phone. In the meantime, use the tips below for handling the most common dental emergencies.
Toothache or Swelling
A toothache may start off as just a twinge of sensitivity to hot or cold items, but chances are it will lead to more serious pain if left untreated. Start by flossing around the tooth and rinsing out your mouth with lukewarm water. Then apply a cold compress to the outside of your lip or cheek and take OTC medication for pain.
It's also important to note that a toothache will get worse with time if you ignore it. This can not only leave you with severe pain but also an increased risk for a dangerous infection that can spread to other areas of your body.
Chipped or Broken Teeth
If your tooth breaks or chips, please gather as many pieces as you can and bring them to Dr. Dilolli right away. If the tooth is painful or sensitive, take pain medication as directed and cover any sharp edges with dental wax from the store. Try to chew on the opposite side until you can be seen.
Knocked-Out Tooth
Contact us right away and get to our office as soon as possible. Time is of the essence for teeth that are knocked out or dislodged because we have the best chance of saving your tooth within one hour. Then try to place the tooth back in its socket if possible, or transport it carefully in a cup of milk to keep the living cells alive. If milk isn't available, hold the tooth in your cheek pouch (only for adults, not children). It's crucial to keep the tooth moist, but only use tap water as a last resort because it can damage the tooth.
Lost Filling or Dental Crown
If you lose a crown, use a small dab of toothpaste or dental cement from the store to put it back on your tooth. Don't use any other type of glue because it can damage the crown and make it more difficult to treat when you arrive. Chew on the opposite side until your appointment. If you've lost a filling, use dental wax from the store to cover any sharp edges.
How To Prevent Dental Emergencies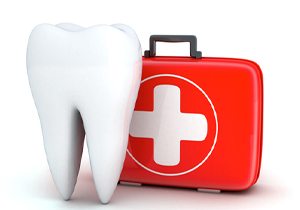 In some cases, dental emergencies are out of your control. But using the following tips will lower your risk:
The Cost of Treating Dental Emergencies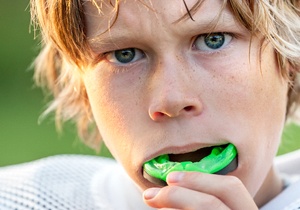 The cost of treating a dental emergency can vary quite a bit, depending on the severity of the situation. In some cases, a simple dental filling is all that's needed. In others, you may need more extensive treatment like a root canal and crown.
Dr. Dilolli will start with an exam to assess your needs. From there, she'll discuss her findings and recommend the best treatment. When possible, she'll provide more than one option so you can choose what's best for your personal circumstances. Once your treatment plan is in place, we'll give you a cost estimate and discuss insurance or financing as necessary to help make your care as affordable as possible.
Dental Emergency FAQs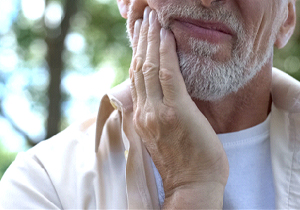 In a dental emergency, many people don't know what to expect or how to handle it, which only adds to their stress. To help you have all the information you need, keep reading below for answers to several common FAQs. And if you have any other questions or simply need an emergency dentist, get in touch anytime!
Can I Take Pain Medication At Home?
Yes. After you've called us to schedule a visit, it's fine to take over-the-counter pain reliever while you're waiting to be seen. Ibuprofen is often a great choice for dental pain but there are some exceptions.
Ibuprofen, along with other NSAIDs like aspirin and naproxen, thin your blood and can make clotting more difficult. If you're experiencing a lot of bleeding or if you currently take a prescription blood-thinner like Warfarin, take Tylenol (acetaminophen) instead.
Do I Need Emergency Care Right Away or Can I Wait?
No matter what type of pain you're having, it's always a good idea to give us a call. In many cases, we'll recommend coming in right away. Since dental problems get worse with time, you'll save yourself further pain and problems by seeing us right away. In particular, it's important to get immediate care for knocked-out teeth and severe toothaches to give us the best chance of preserving your oral health.
With that said, there are some situations that can wait, but don't let them go too long. Examples include mild tooth sensitivity that comes and goes, bleeding after brushing and flossing, etc. And if you're ever in doubt, don't hesitate to call us!
When Should I Go To the Hospital Instead?
As an emergency dentist, we can handle the vast majority of situations you may encounter. But if any of the following applies, go to the nearest hospital or urgent care center first and then call us for any dental work you may need:
Cuts that may need stitches
Moderate or heavy bleeding that won't stop, even after applying pressure for 15 minutes
A broken or dislocated jaw
If you've knocked out a tooth and can't make it to our office within an hour
If you have a severe toothache and can't see us within a few hours
What Will My Emergency Visit Be Like?
When you arrive, Dr. Dilolli will stabilize your injuries, relieve your pain, and determine what treatment is best for your long-term oral health. Here's a general idea of what your visit will include:
Emergency exam – After discussing your symptoms, we'll do a visual exam of your teeth and gums.
X-rays – Dr. Dilolli will take X-rays as needed to see what's happening around the roots of your teeth, under your dental work, and in your jaw.
Diagnosis and treatment – Then we'll discuss our findings and recommend the best treatment. When we can, we'll provide more than one possibility so you can choose what's right for your personal circumstances.