Orthodontics Services
alt=""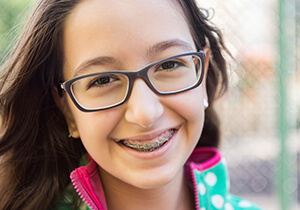 Until fairly recently in dental history, orthodontics was a specialty reserved for those dentists who completed training beyond dental school to treat problems with patients' bites and tooth alignment. Now, however, with the availability of alternative orthodontic treatments and continuing education classes, you can now conveniently have your teeth straightened by your dentist.
Available Orthodontic Treatments
Dr. Dilolli and the experienced team at Virginia Dentistry by Design offer the following orthodontic treatments:
As a member of the American Orthodontic Society (AOS), Dr. Dilolli has received high quality training in orthodontics. And as your general dentist, she wants to be able to take care of all aspects of your dental health. She can correctly identify malocclusions (bite problems) in patients of all ages and treat with the most appropriate course of orthodontic treatment.
Why Orthodontic Treatment is Important
Most people think orthodontic treatment is for the sole purpose of straightening teeth and thereby making a smile more attractive. This may be the most obvious advantage, but there are other reasons to have braces, too.
First, if you have teeth that are crooked and crowded, then keeping them clean can be difficult. You may not be able to adequately brush and floss all of your teeth, which can lead to cavities, gum disease and other oral health problems. In addition, depending on the type of bite problem a patient has, the consequences may lead to painful jaw problems. So, by straightening your teeth with orthodontics you'll not only have a more attractive smile, you'll also have a healthier smile.