Porcelain Veneers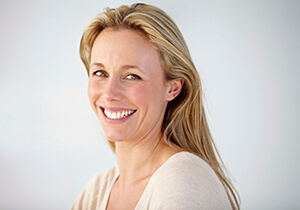 Your smile is your calling card. So you want it to be as attractive as possible, because the people you meet attach positive characteristics to those who have attractive smiles. In fact, research shows that people with handsome smiles are considered friendlier, smarter and even more popular. If your smile could use a touch-up to correct a minor flaw, Dr. Dilolli is an expert in the art of dental bonding. On the other hand, if you need an altogether new smile, then consider porcelain veneers.
Cosmetic Dental Bonding
Many of our patients who approach us about dental bonding don't realize that they already have some of the material used for bonding in their mouths: the same composite resin materials that Dr. Dilolli uses to repair tooth decay with a natural colored filling is used for dental bonding, too. This relatively quick and completely painless cosmetic dentistry procedure is frequently selected to restore, reshape and rebuild teeth. The imperfections that dental bonding most often corrects include:
Chipped and cracked teeth
Teeth that are irregularly spaced or have gaps in between them
Misshapen or small teeth
Teeth that are permanently stained or discolored
Dr. Dilolli directly applies a mixture of composite resin materials that are perfectly blended to match your existing tooth color. Then, with a sculptor's skill, she molds the material to reshape your tooth. This is rapidly hardened with a special curing light, and the process is repeated as necessary until the ideal appearance is achieved.
Porcelain Veneers Procedure
If your smile is marred by a combination of flaws, then porcelain veneers may be the ideal solution. Made of strong dental porcelain, veneers are adhesively bonded to the visible side of your teeth in order to hide flaws and create a new and beautiful smile. When you meet with Dr. Dilolli to plan your veneer treatment, she'll want to know what you consider to be a perfect smile. You may even want to bring in a few pictures of people who have smiles you admire. Then, with your input, she will design veneers that are the right size, shape and color for you, while also being mindful of your unique facial features.
Two appointments are usually required for porcelain veneers. At the first, we'll take x-rays and impressions of your teeth, and Dr. Dilolli will prepare them for the veneer procedure. While your permanent veneers are fabricated in our dental lab, you'll wear temporaries. At the second appointment, these are removed and your permanent veneers are adhesively bonded into place.