Comprehensive Dental Services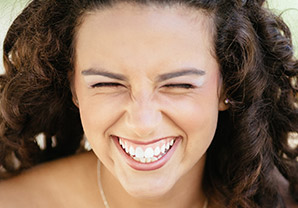 When you are looking for a dentist, you want someone knowledgeable who can provide comprehensive treatment you or your family might need. Our practice offers a wide selection of services, in one convenient location. In Herndon, VA, that location is Virginia Dentistry by Design.
Dr. Dilolli and her staff of dental hygienists and dental assistants are not only dedicated to providing professional and comprehensive care, we also want to make sure you feel you're receiving care that is personal and attentive. Whether you need basic treatment, such as a routine teeth cleaning and dental exam, or a more complex procedure such as root canals, dental implants or crowns—you can feel confident knowing that we are planning every detail of your care.
Before beginning any course of treatment, Dr. Dilolli will explain why you need a particular procedure, how the procedure will be performed and how much time will be required to complete the treatment. She will also be happy to answer any questions you might have, and our front office can help you with scheduling and financing your dental care.
Dr. Dilolli and her team want to be your partners in helping you achieve optimal oral health and a beautiful smile. We take this charge very seriously, and we want you to know that your family's oral and general health are as important to us as they are to you.
Is it time for you or a family member to visit the dentist? Call Virginia Dentistry by Design today to schedule your appointment or to schedule a consultation with Dr. Dilolli if you have questions or concerns. Whether you need general, cosmetic or orthodontics, we provide the treatment you need. We conveniently serve patients from Herndon, Reston and other surrounding communities. We even offer after hours appointments for dental emergencies to those in our community.
Wide Range of Dental Care Options
General
Dentistry
Cosmetic
Dentistry
Restorative
Dentistry
Orthodontics
Implant
Dentistry
Sleep
Apnea
Emergency
Dentistry