Dental Services
Services For All Ages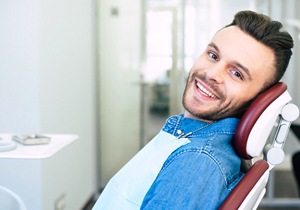 At Virginia Dentistry By Design, Dr. Dilolli provides comprehensive care for patients of all ages. Whether you have a child who wants braces, a spouse who needs a dental implant, or you'd simply like to whiten your teeth, we've got you covered. Since we're conveniently located in Herndon (less than 10 minutes away from Reston), getting the care you need is fast and easy. Keep reading below to learn about some of our most popular services. And if you're looking for an experienced dentist near Reston, VA or have any questions, get in touch with us anytime!
Family Checkups & Cleanings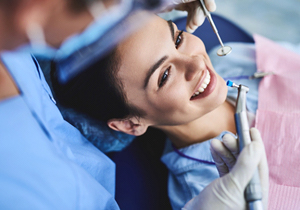 As an advocate for prevention, Dr. Dilolli wants to help you and your family avoid dental problems rather than treat them. With many years of experience, she's found that the best prevention strategy is scheduling regular checkups and cleanings for everyone in the family (over the age of one). These visits not only keep your smile looking and feeling great but also allow us to find cavities, gum problems and other issues early on, when treatment is easier and less expensive.
Dental Implants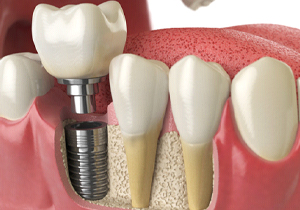 When it comes to restoring your smile after tooth loss, dental implants are a total game-changer. They replace both the root and crown of a missing tooth to give you results that look and feel more natural than anything else. Implants also last 30 years or more with basic maintenance, which is much longer than traditional bridges and dentures. As a member of the International Congress of Oral Implantologists with extensive postgraduate training, Dr. Dilolli can handle the entire procedure from start to finish. This allows you to stay with the team you know and trust without the need to go to another dental office.
Porcelain Veneers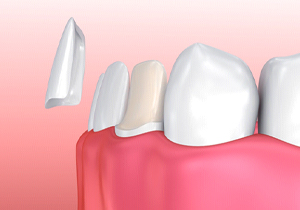 Porcelain veneers are the ultimate smile makeover tool and can be completed in just 2 visits. These strong, thin shells of porcelain are adhered to the front of your teeth and can last 10-15 years or more with basic maintenance. They're also custom made to look very natural while hiding a multitude of flaws such as chips, cracks, severe stains, minor gaps and crowding, small or oddly shaped teeth and more.
Orthodontic Options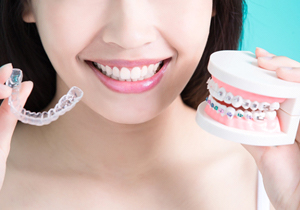 If you're looking for a dental office near Reston, VA to straighten your smile, look no further. Dr. Dilolli offers three fantastic options for orthodontic treatment to fit everyone's needs, including:
Dental Crowns & Bridges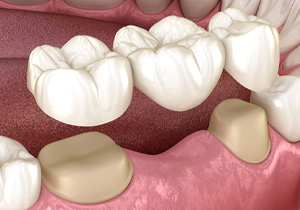 In some cases, teeth sustain extensive damage from cavities or fractures and can't be repaired with simple fillings. In others, a tooth is so badly damaged that an extraction is necessary. In these situations, dental crowns and bridges are often an excellent solution to restore or replace lost tooth structure and give you a healthy, complete smile. We only use strong, durable materials that are matched in color to the rest of your teeth, so your results will look as great as they feel.
Periodontal Treatment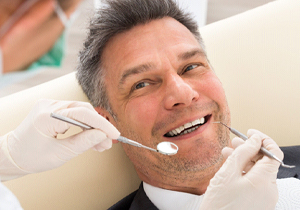 Gum disease (also called periodontal disease) is very common and affects an estimated 65 million Americans. It's not only the #1 cause of tooth loss but also increases your risk for heart disease, Alzheimer's, certain cancers and more. Fortunately, with periodontal treatment, good oral hygiene habits, and regular cleanings with us, you can halt the progress of gum disease and greatly lower the many risks that come with it.
If you've been searching for a dentist near Reston, VA who can take care of all your oral health needs in one place, contact us anytime. We provide high-quality, comprehensive dental care that's just minutes away!