Your Delta Dental Dentist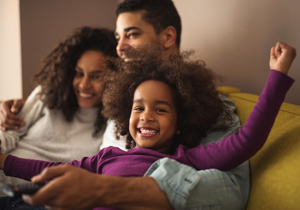 Are you and your family covered under a dental insurance plan? If Delta Dental is your provider, you are part of one of the largest networks of dental benefits in the country. Finding an in-network dentist is important for maximizing on your investment and doing the most good for your oral and overall health.
Dr. Sonia Dilolli and the team at Virginia Dentistry by Design in Herndon know dental insurance contributes to better oral health and lasting smiles, and that is why we are happy to be in-network with Delta Dental. Don't let your benefits slip away because you don't have all the information you need regarding dental insurance -- keep reading to learn the facts!
How Does Delta Dental Insurance Work?
Delta Dental is an insurance plan that Dr. Dilolli is in network. In exchange for a premium paid monthly, you are eligible to receive services for free or heavily discounted.
When you come into our office for a treatment that is completely covered by insurance, no money exchanges hands. For services that your insurance pays a portion of, you'll give us the amount that's due at the time of the appointment and then be on your way! We file the claim and receive the full payment later on.
Most dental insurance plans work like this:
Preventive care, 100% covered: Dental checkups and teeth cleanings, dental x-rays, topical fluoride treatments, dental sealants
Restorative treatments, 80% covered: Crown and bridge, root canal therapy, extraction, fillings (composite and amalgam)
Elective procedures, not covered: Cosmetic dentistry, dental implants. A portion of orthodontic treatment is usually covered by dental insurance.
What is Covered Under My Dental Insurance?
People who have dental insurance can receive two dental checkups and cleanings annually for free. Why? Because these visits are the key to avoiding the need for costly, complex care later on. When your dental team can regularly remove plaque and tartar and check for the beginning stages of decay and infection, prevention and early treatment are a breeze.
Topical fluoride treatments and dental sealants for children are often covered, too. Fluoride strengthens the tooth enamel to help protect it against cavities. Dental sealants shield the chewing surface of the molars to prevent food particles from building up and causing decay.
Making the Most of Your Investment
The key to getting the most bang for your buck with dental insurance is making sure you understand the details of your plan. Knowing just what's covered and that you are visiting an in-network dentist are important -- now schedule and attend two dental checkups and cleanings this year! You'll notice the difference it makes for your wallet and your oral health.
Contact Us Today to Learn More!
Delta Dental is our #1 insurance provider of patients here at Virginia Dentistry by Design -- so our team of experts is well-versed in helping you get the most out of your benefits. We invite you to contact us to schedule an appointment for superior general, restorative, and cosmetic dental care today! New patients are always welcome at Virginia Dentistry by Design.