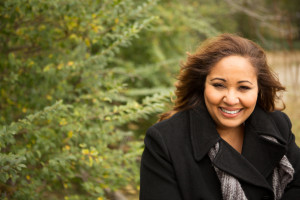 For years, patients who wanted to correct misaligned teeth depended on metal brackets and wires to shift teeth into alignment. These traditional braces systems are effective and precise, but they don't always look or feel great. At Virginia Dentistry by Design, we offer a variety of orthodontic treatment options, and we're sure we can find one that works for any patient. Invisalign is one of our many popular orthodontic treatment options, and image conscious patients love the subtle look.
Why Choose Invisalign
Traditional braces have been a reliable method of aligning smiles for decades, and they are still a great option for any patient. However, for those who are more image-conscious, too busy for numerous orthodontic appointments, or who struggle with tooth decay or gum disease, Invisalign may be a better option. Some of the benefits of orthodontic treatment using the Invisalign system include:
• Almost completely invisible to the casual observer
• No irritating, uncomfortable wires or brackets
• Removable for easy oral hygiene and thorough aligner cleaning
• No effect on patients' ability to speak clearly
• Eat whatever you want throughout treatment – just take out your alignment trays first
• Invisalign saves patients time over all, usually less than a year to complete treatment, and with fewer, shorter checkups, patients save countless hours throughout treatment
The Invisalign Process
Orthodontic treatment with Invisalign is a snap. If a dentist decides Invisalign is an appropriate option, the patient visits the office for dental x-rays and impressions. These materials are sent to a trusted Invisalign lab where they are used to create three dimensional images depicting the movement of teeth from their current position into the ideal alignment. Patients can see this process before treatment begins, and we can make adjustments to the final smile at this point. Once patients are comfortable with their potential results, the Invisalign lab creates a series of clear, plastic alignment trays. When the aligners arrive at Virginia Dentistry by Design, patients begin treatment. Wearing a set of trays for at least 20 hours each day, patients change to a new set of aligners about every two weeks. The consistent pressure on teeth from these trays gently shifts teeth into their ideal position. Patients will visit our office every six to eight weeks to ensure their teeth are progressing according to plan, but these appointments are much shorter than those necessary to adjust traditional braces. Patients typically complete their treatment in less than a year.
Contact Your Herndon Invisalign Dentist Today
If you're interested in straightening your smile, contact Virginia Dentistry by Design to schedule an orthodontic consultation today.