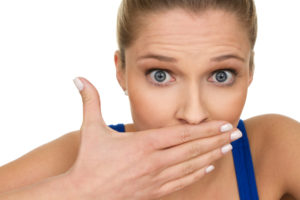 Crooked teeth are embarrassing! You may feel self conscious about talking and smiling in front of others when you live with misaligned teeth. Did you know that it's also affecting your oral health? Teeth and a bite that are misaligned increase your risk for other dental issues such as periodontal disease and TMJ problems. The good news is that if you want straighter teeth, you have options, and Dr. Sonia Dilolli can help.
Traditional Orthodontics
Dr. Dilolli has extensive training in the field of orthodontics and she's proud to offer her patients different options for aligning teeth. Traditional orthodontics, which utilizes metal or clear brackets and wires, is the best option for correcting your bite. Brackets are glued to your teeth, and wires are utilized to gradually move your teeth. While braces are typically associated with children, adults can also benefit from orthodontic treatment.
Invisalign
Many adults find the idea of wearing metal brackets and wires unappealing. For these folks, Invisalign in Reston might be a good option. Instead of using traditional braces, Invisalign utilizes clear plastic aligners to straighten your teeth. Aligners are removable, but need to be worn 20-22 hours per day.
Because they're removable, there are no restrictions to your diet or changes to your home care routine as there would be with traditional orthodontics. Most Invisalign cases can be completed in around 12-18 months, making them an ideal option for busy adults who want to straighten their teeth with discretion.
Instant Orthodontics
Instant orthodontics, otherwise known as cosmetic dentistry, may also be a solution for patients looking to improve their smiles. Porcelain veneers and crowns can be used to repair, restore, and even align teeth in some cases. Veneers are thin layers of porcelain designed to fit over your tooth, while a crown is designed to restore your entire tooth and protect your root. In certain situations, Dr. Dilolli may be able to use a combination of veneers and crowns to restore you teeth and align your smile.
If you've been living with crooked teeth and would like to align your smile, the first place to start is a consultation with Dr. Dilolli to learn more about the options available for your teeth. You may be surprised that you have more than one choice! Dr. Dilolli will take photos, x-rays, and evaluate your teeth. Gathering this information allows Dr. Dilolli to customize a treatment based on your individual needs.
Don't let crooked teeth hold you back any longer! Call Virginia Dentistry By Design today to schedule your next appointment.