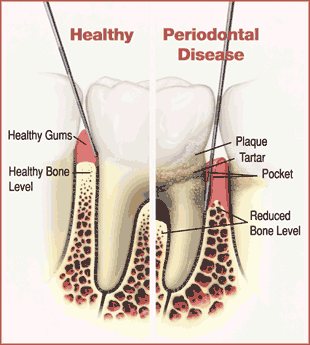 Do you have bad breathe, sensitive teeth and bleeding gums? You may have gum disease. There are two forms of gum disease: gingivitis, an inflammation of your gums caused by plaque, and periodontitis, a more advanced version of gingivitis that results in a gap between your teeth and your gums. Gum disease, when caught in the gingivitis stage, can be treated and, in the future, prevented. Periodontitis, on the other hand, is more difficult to treat and, due to the gap between the teeth and gums, may cause your teeth to become loose and fall out.
Untreated gum disease can lead to tooth loss. If you think you have gum disease make an appointment today with Dr. Abe Katz of Virginia Dentistry by Design, 703-478-9574.
Accepting patients from Herndon, Purcellville, Sterling, Reston, Ashburn, Wolf Trap, Chantilly and all surrounding areas.