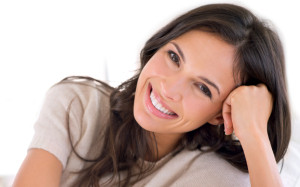 A 2009 study conducted by researchers through the Robert Wood Johnson Foundation for health philanthropy showed a direct correlation between unemployment and decreased preventive dentistry visits. A 2015 study conducted in Finland reported a correlation between unemployment and poor oral health including increased missing teeth, decayed teeth, and deep periodontal pockets. The evidence is pretty clear that those who are unemployed struggle to receive the dental care they need, but even more startling may be the 2006 study that revealed people who had one or more missing teeth, receding gums, or decaying teeth who had been on unemployment in California for months or years were much more likely to get hired after receiving the dental care they needed. Researchers were unsure whether this change was due to the way employers perceived these individuals, or the increased self-confidence people felt after correcting dental damage. Either way, the research is clear, successful people are more likely to have beautiful smiles. At Virginia Dentistry by Design, we know that cosmetic dentistry is about improving so much more than just appearances. For patients who hide their smiles and cover their mouths when they talk, cosmetic dentistry can be life changing.

Benefits of Cosmetic dentistry
• Look younger
• Increase confidence
• Prevent future concerns by correcting minor cosmetic flaws before further wear and tear makes the damage more serious
• Improve chances to get a new job or receive a promotion at a current job
• Better oral health since dental imperfections impair oral hygiene
• Smile more frequently which may increase life span, and marital success
Services Offered
At Virginia Dentistry by Design, we're committed to offering patients exceptional dental care, and we think that means patients should look as good as they feel. We offer numerous cosmetic smile restoration options, and traditional cosmetic dentistry services including:
• Dental bonding & composite fillings – using composite resin to fill decayed tooth enamel, reshape teeth, and conceal chips, cracks, and stains leaves patients a beautiful smile with minimal dental preparation
• Porcelain veneers – thin sheaths of dental-grade porcelain fit over the visible surfaces of stained, chipped, cracked, or damaged teeth to conceal smile irregularities and protect teeth from further damage
• Teeth whitening – our office provides patients both in-office and at-home teeth whitening options to brighten smiles
Contact the Herndon Cosmetic Dentist – Virginia Dentistry by Design
To find out more about Herndon, VA cosmetic dentistry services, contact the skilled team at Virginia Dentistry by Design.