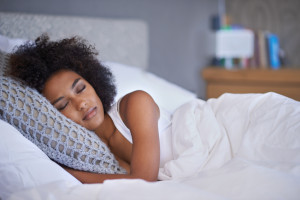 Dr. Dilolli knows that for some people, just the thought of seeing the dentist can cause fear. Some may even be willing to ignore necessary dental treatment in order to avoid setting foot in a dentist's office. However, this can lead to severe oral and even general health problems. To help her patients overcome this fear and have the treatment they need, Dr. Dilolli and the team at Virginia Dentistry by Design in Herndon, VA, offers sedation dentistry.
With a sedation dentist, you'll be at ease while we perform the dental procedures you need. Sedation can be appropriate for almost any treatment, from a routine dental cleaning and exam to much more involved procedures, such as dental implants, root canal therapy, or dental crown. We can even use sedation during a cosmetic dentistry treatment like porcelain veneers to enhance your smile.
Your Herndon Sedation Dentist offers Two Types of Sedation Dentistry
The first and most familiar form of sedation that Dr. Dilolli uses is nitrous oxide or what is more commonly known as laughing gas. During your procedure, a small mask is placed over your nose, so you can inhale a measured dose of nitrous oxide gas in combination with oxygen. After a few breaths, you'll begin to notice that your body feels light and your worries melt away. As you rhythmically breathe, Dr. Dilolli and her assistant will take care of your oral health. Nitrous oxide is ideal for patients whose fear would be considered mild.
For patients who have more severe fear or anxiety, there is oral conscious sedation. With this, we are able to achieve a deeper level of sedation. You'll be given a sedative pill to take at a designated time before your appointment. After taking this mild sedative, you might begin to feel a bit sleepy and deeply relaxed. By the time you arrive at our office—having been driven by a friend or family member—you'll be pleasantly at ease, so Dr. Dilolli can proceed with the dental treatment you need to have a healthy smile and mouth.
Call Our Office Today
If you haven't seen the dentist in a long time, then contact Virginia Dentistry by Design to learn more about sedation dentistry. We proudly serve patients in Herndon, VA, as well as Sterling, Reston, Leesburg, Ashburn, Chantilly and surrounding areas.