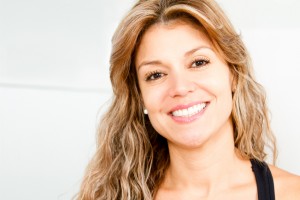 Have you always wanted a straighter, more attractive smile but don't want to deal with the inconvenience of the long-term treatment required with braces? Now, you can get an instant smile transformation with Instant Orthodontics in Herndon. Virginia Dentistry by Design offers an affordable alternative to traditional orthodontics to give you a straighter, more attractive smile. We use a number of cosmetic procedure to instantly transform your smile using the best advancements in dentistry. If you're ready for a beautiful, straight new smile, here's how we can help you.
!–more–>
Instant Orthodontics in Herndon
Our Instant Orthodontics treatment is perfect for those who have minor alignment problems, such as one or two teeth that have a gap, overcrowded, or crooked. We can use a number of simple and non-invasive procedures to make your smile appear straighter. For example, we can use dental bonding and tooth contouring to resolve the alignment issues you're facing. We can even use porcelain veneers to give you a straighter, whiter smile without the need for braces.
Dental Bonding—Dental bonding allows us to use a composite resin material that matches your enamel color. The very versatile material allows us to fill in gaps between the teeth or give teeth a new shape for a more attractive smile.
Tooth Contouring—Tooth contouring involves reshaping the teeth. In cases when teeth are overcrowded or misshaped, tooth contouring allows us to correct these issues for a straighter smile. Tooth contouring can also be combined with dental bonding to enhance the results for a beautiful smile.
Porcelain Veneers—Porcelain veneers are one of the most preferred options because they instantly transform the appearance of teeth. Not only can veneers be used to make the teeth appear straighter, but they can hide chips, cracks, and discoloration. By placing the false fronts on the tooth, you'll get a straighter, whiter smile that looks as natural as your own teeth.
Custom Crowns—In some cases, we may even be able to use custom crowns to increase the beauty of your smile. If a tooth has been damaged, decayed, rotated, or misaligned, a crown will cover the tooth for a seamless smile. Crowns can now be made to match the enamel color of your existing teeth, while customized for the exact size and shape you need. This allows you to correct your smile without a noticeable treatment.
Get a Straighter Smile with Instant Orthodontics
At Virginia Dentistry, we are committed to seeing your smile. We are proud to offer Instant Orthodontics in Reston and Herndon to give you a beautiful new smile. As an alternative to traditional orthodontic treatments, you'll have a new smile in just a few short weeks—not months like that required with braces and Invisalign.
Using the best advancements in cosmetic dentistry, we'll create a customized treatment plan. The options we choose will blend in seamlessly with your existing teeth so no one will ever notice you've had dental work performed. Instead, you'll have the natural-looking beautiful smile you've always wanted. If you're ready to transform your smile with Instant Orthodontics, call our office today at (703) 935-0031