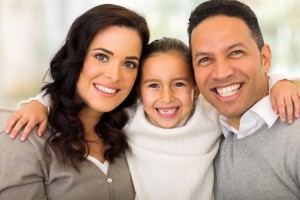 Finding the right dental provider to meet all of your needs can be challenging! Besides the obvious concerns such as location and office hours, you want to work with experienced providers who offer a wide range of services so that you won't ever have to go anywhere else for treatment. If you have children, the office should be child friendly and welcoming. After all, won't it be much easier for everyone in the family to go to one dental office? Virginia Dentistry By Design is your premiere Reston dentist, and our highly skilled team is well equipped to meet all of your dental needs. Here's some more information about the services we have to offer!
Preventative Services
We welcome patients of all ages to Virginia Dentistry By Design, and we especially love helping children learn about their oral health in a fun and positive way. Dr. Sonia Dilolli is a mom herself, and she understands how important these first few dental visits are to set your child up for success at the dental office.
We also offer excellent preventative care for adults as it's our goal to help you be proactive about your oral health in order to prevent conditions like tooth decay from occurring in the first place. We're also well equipped to diagnose and guide you through treatment if you should find yourself suffering from periodontal, or gum disease.
Advanced Dental Services
At Virginia Dentistry By Design, we go above and beyond the typical dental office by offering advanced care such as treatment for bruxism, or teeth grinding and sleep apnea. Our doctors have had numerous hours of advanced training to be able to offer this level of care to our patients, and Dr. Abe Katz specializes in helping patients control their sleep apnea. We're proud to assist patients with services they might not find at every dental office.
Implant Dentistry
If you're missing one or more of your teeth, dental implants may be the solution for you. If you're considering dental implants, look no further than Dr. Dilolli. She not only creates beautiful implant crowns, she also surgically places dental implants in the comfort of our own office. This means that you'll be able to complete your implant treatment at our office from start to finish, surrounded by the team that you already know and trust.
These are just a few of the things that set us apart at Virginia Dentistry By Design. We can't wait to become your partners in achieving and maintaining optimum oral health. Contact our office today for more information on how we're different and how we can help you!