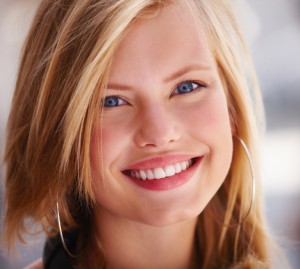 Many of us still live with amalgam fillings from the past. Their silver shine is reminder they are there every time we laugh, or show our teeth. Tooth-colored fillings however, are now the gold standard of dental care, and there are many reasons why. Here are some of the benefits that tooth-colored fillings in Herndon have to offer.
What is a Tooth-Colored Filling Made Of?
Composite resin is a pliable material, which is comprised of a plastic and glass mixture. Because it's pliable, it's easy for dentists to work with it can be easily shaped to complete your filling without removing as much tooth structure as a metal filling requires. It's also used for repairing small chips or wear to your teeth.
How Are Composite Fillings Beneficial?
Composite is very durable because it's bonded directly to your tooth, so it actually strengthens your natural tooth, as opposed to metal which breaks down and causes leakage over time due to temperature changes in your mouth. Your composite filling can last a number of years with regular dental check ups and a good home care routine.
One of the greatest benefits of composite fillings is that they can be custom blended to match your teeth and naturally complement your smile. Gone are the days of dark colored fillings marring the appearance of your smile, with tooth-colored fillings no one will know that you've had dental work done.
Prevention is the Best Medicine
While tooth-colored fillings are the best option for filling a cavity, preventing tooth decay from happening in the first place is always the most desirable option for your teeth. Brushing, flossing, and visiting your dentist regularly are all great ways to prevent cavities, but did you know there are also many things you can do as well?
Limiting snacks throughout the day reduces plaque build up
Drink water instead of sugary beverages
Eat healthy fruits and vegetables, which actually neutralize acids
Use a fluoridated tooth paste and mouth rinse to help strengthen your teeth
Ask your provider about dental sealants to protect your teeth from tooth decay
At Virginia Dentistry By Design, we're here to help you achieve and maintain excellent oral health, and it starts with your preventative care. Our hygiene team will take the time to ensure that you understand proper brushing and flossing techniques for optimum home care, and we'll also screen you for issues such as tooth decay, periodontal disease, and oral cancer at every cleaning and check up appointment. This ensures that you have the best chance of treating these issues with the least invasive treatment.
Contact our office today to schedule your appointment and learn more about preventative care and tooth-colored fillings.