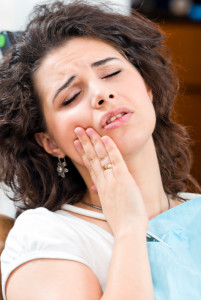 Dental emergencies are never fun nor do they ever occur at a good time, however the better prepared you are to handle the emergency, the better your situation will be and the you'll have the best chance of a successful recovery. Dr. Sonia Dilolli is your trusted emergency dentist in Herndon and we'll discuss here how to handle some of the common dental emergencies you may encounter.
Teeth That Are Broken or Dislodged
When your tooth becomes dislodged the first thing to do is to stay calm. Next contact your dental provider right away. Take the tooth and any pieces if it's broken to your dentist immediately because there's a good chance that the tooth can be saved if you act quickly. Try your best to contain any bleeding with a cold compress. Remember, the more quickly you react and get to your dental provider, the better your chances are of saving your tooth.
Soft Tissue Injuries
If your gum tissue, cheeks or lips become injured gently apply a cold compress to help stop bleeding. If available, warm salt-water rinses are also great for soothing the injury and containing the bleeding. Contact your dental provider right away for further instruction.
Toothaches or Abscesses
An abscess is an infection of the root of your tooth that can cause a severe toothache. If left untreated, an abscess can cause further damage or tooth loss, and infection may spread to other areas of your body. Early indicators of an infection may be sensitivity in your tooth to hot or cold food or beverages, or pain and tenderness when biting or chewing.
Contact your dentist if you're experiencing dental pain so they can see you right away to diagnose your condition. Acting quickly may mean the difference between saving your tooth with treatment such as root canal therapy and losing your tooth to an extraction.
Because we understand how critical emergency care is, at Virginia Dentistry by Design we make every effort to see our patients as soon as possible if they experience a dental emergency, so please don't hesitate to call us. Our team is caring and experienced in helping patients through emergency treatment.
Remember, when an emergency situation strikes, don't panic; contact our office as soon as you can. We're here to help and we'll guide you through your situation step by step.