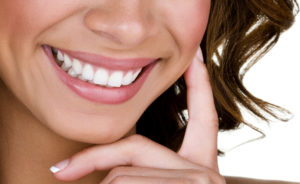 Many people in the U.S. want to have straighter teeth, which is why 4 million of them currently wear braces, 1 million of which are adults. While this treatment is effective, it usually takes years to bring your teeth into alignment. If you have crooked teeth, you want them fixed today, not two years from now. Fortunately, you can now instantly get the straighter smile you've always wanted without braces, thanks to your orthodontist in Reston, Dr. Sonia Dilolli.
The Drawbacks of Braces
Why not get braces? They've been effective for generations, right? This is true, but that doesn't mean it's the best treatment for everyone, specifically adults. Like it or not, braces are often associated with young children, and that's the last thing you want someone at your job to think when you speak to them. The metal brackets and wires can also be very irritating to the gums and lips, and what may feel like a little discomfort now certainly won't be better after two years of getting them adjusted and tightened. With instant orthodontics in Reston, you can get straight teeth without the time or hassle of traditional braces.
Instantly Straight Teeth without Braces
Slightly crooked teeth can now be instantly straightened using a variety of treatments, such as dental bonding, porcelain veneers, and crowns. Each treatment can be completed in as little as one or two easy visits, are much cheaper than braces, and the results are immediate. You just saved yourself two years of orthodontic treatment, frequent office visits, and thousands of dollars–no wonder you'll be smiling!
How It Works
Dental bonding is one of the quickest and easiest ways to make your teeth look straighter. Dr. Dilolli will apply a putty-like composite resin, and then shape it to make your teeth look more aligned. It literally allows her to sculpt your perfect smile. Afterward, she will quickly harden it using a special light, and you are finished. Most of the time, the procedure only takes about an hour, and can dramatically change the look of your smile.
Another option involves porcelain veneers, which are custom designed ceramic shells that are placed on the front of your teeth. Using a dental impression, your veneers will be shaped to fix your crooked teeth instantly. They can also be used to cover up minor chips, cracks, and even close noticeable gaps.
The last approach uses dental crowns to instantly improve your smile. By shaping a tooth and placing a crown over it, Dr. Dilolli can accomplish in two visits what traditional orthodontics takes two years to do. Teeth can be rotated and shaped to give you a smile you'll always be happy to show off.
Get Started Today
Instant orthodontics give you the best of everything. You save time, money, and most of all, you get the smile that you've always wanted. Straightening your teeth doesn't have to take years anymore, and if you're ready to get your crooked teeth fixed instantly, make an appointment with us today.