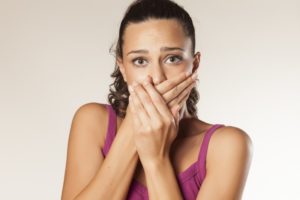 It finally happened. You were told you need a root canal, and you're not sure which is worse, the sensitivity in your tooth or the anticipation of the procedure. What do you need to know about root canals? And how should you care for your tooth afterwards? Your dentist in Reston has the answers, and you might be surprised to learn that a root canal may not be as bad as you think it is.
Why do I need a Root Canal?
A root canal is recommended for teeth that have been fractured, cracked, or decayed beyond what a dental filling can repair. The good news is that it will preserve your natural tooth structure, but the bad news is that your tooth will not be as strong as it once was before your root canal. This is why your dentist will restore your tooth with a permanent crown or filling after it heals from root canal therapy.
When a root canal is recommended, your tooth may also be infected, and this is what causes your pain. An infection is the result of bacteria or decay reaching the nerve of your tooth. If you are in this situation, it is important to have your tooth treated as soon as possible. A dental infection that is left untreated will progress, cause more pain, and could result in tooth loss.
What Happens During the Procedure?
During a root canal, your dentist will remove the infected tissue inside your tooth through a small access hole in the top. Once the infection is eliminated, your tooth is sealed with a temporary filling and given time to heal.
Your comfort is a top priority, and Dr. Sonia Dilolli, your emergency dentist in Reston uses dental anesthetics to ensure that you don't feel anything during your procedure. In fact, most patients of Dr. Dilolli mention that their procedure was completely pain free.
Root Canal After Care
After your treatment is completed, it is important not to put too much stress on the treated tooth. You will need to allow it to heal and also protect it since it's not as strong as it was. It's a good idea to avoid chewing in that area, and also avoid eating hard or crunchy foods until your tooth has been restored with a dental crown.
You can take pain relievers as needed after your procedure, and you should finish your antibiotic if it was prescribed for you. It's normal for your tooth to feel some tenderness after a root canal but contact your dentist if you are feeling significant discomfort that seems out of the ordinary.
If you have any questions about your procedure, or you are experiencing dental pain, contact your dentist right away.
About the Author
Dr. Sonia Dilolli provides exceptional care to patients in Herndon, VA and its surrounding communities. When you choose Dr. Dilolli for your dental care, there is never a need to go anywhere else since she offers pain free dentistry and comprehensive care such as orthodontics and implant dentistry.
If you would like to contact Dr. Dilolli, she can be reached by calling 703-478-9574 or through her website online.