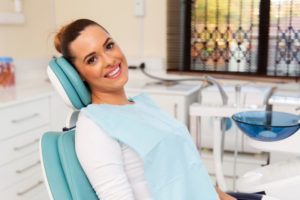 Your smile causes you to feel self-conscious on a daily basis because your teeth are yellowed and chipping. You often refrain from speaking up at work because you're embarrassed about your teeth. You would love to improve your smile, but you've heard that cosmetic dentistry is expensive. Good news from your cosmetic dentist in Herndon! There are a number of ways to enhance your smile without breaking your budget, and here's what you should know.
Teeth Whitening
Whitening your teeth is a quick and easy way to give your smile a boost, and this treatment can be combined with others such as dental bonding or veneers to help you achieve the smile of your dreams.
Custom take-home whitening trays ensure that you achieve the shade you desire while protecting you from injuries caused by excess whitening gel. You can also use your trays to update your smile anytime you like down the road.
Dental Bonding
If you have teeth that are damaged by decay, chipped or fractured, misshapen, or discolored, dental bonding or fillings may be the right procedure for you. Composite resin is used in both types of treatments to restore a decayed tooth back to health or eliminate other cosmetic issues.
Composite resin is bonded directly to your tooth and can be customized to match your other teeth to create a flawless smile. Bonding is non-invasive and can typically be completed in one short appointment.
Porcelain Veneers
You've heard that porcelain veneers are responsible for many of the "Hollywood" smiles you admire so much. You figure that must make them out of your budget; however, did you know that veneers can also be used to repair one or two teeth? Combine this with teeth whitening and you have yourself a beautiful new smile!
Would You Like to Learn More?
If you'd like to learn more about what's possible for your smile, the first place to start is a commitment-free consultation with Dr. Sonia Dilolli. She has the training, skills, and artistry to deliver the smile you've always wanted and you might be surprised to learn how comfortably cosmetic dentistry can fit into your budget. Your treatment plan will be customized to fit your unique needs and you will love smiling with ease and confidence.
Don't let a compromised smile hold you back any longer! Contact Dr. Dilolli today to schedule your consultation.
About Virginia Dentistry By Design
The first thing you'll notice when you choose Virginia Dentistry By Design as your dental home is that you receive comprehensive care from a friendly and caring team. Dr. Dilolli has had extensive training in many fields of dentistry, which allows her to offer services you may not find at other practices such as orthodontics and implant dentistry.
If you would like to contact Virginia Dentistry By Design, we can be reached by calling 703-478-9574 or through our website.