Living with teeth that are damaged or failing is frustrating!
Whether you have teeth that are broken or missing, it can make eating the foods
you enjoy difficult. You might also feel embarrassed about the appearance of
your teeth, which can take its toll on your confidence about interacting with
others. Whatever you are dealing with, a personalized full
mouth reconstruction plan may be the solution to restore your dental health
and your self-esteem.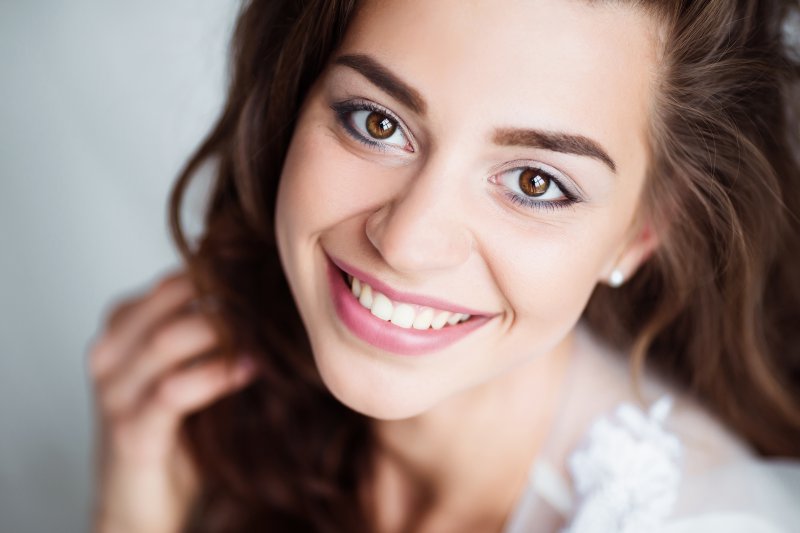 What Is Full Mouth Reconstruction
A full mouth rehabilitation plan is truly unique to each
patient and is designed together with your dentist to meet your specific needs.
This plan is different from a smile makeover in that it addresses what you need
to optimize your oral health and the function of your teeth. As a bonus,
however, restorative and cosmetic dentistry often go hand in hand, so it's
likely that your restorative procedures will also enhance the appearance of
your smile.
Your rehabilitation plan may include multiple procedures
depending on your needs such as:
Dental
Implants: Implants are capable of replacing one or multiple missing teeth
and they provide added protection for your dental health by replacing both your
tooth and root.
Orthodontics:
Aligning your teeth not only enhances the appearance of your smile, but also
protects your oral health by making your teeth easier to brush and floss
properly.
Tooth-Colored
Restorations: Your teeth may need dental fillings or crowns to restore
decay or damage that has occurred.
Dental
Bridges: A bridge is another option for replacing one or more missing
adjacent teeth.
Porcelain
Veneers: A dental veneer can cover many imperfections such as fractures,
staining, gaps, oddly shaped teeth, and even small misalignment issues.
Teeth
Whitening: Whitening is often recommended as a finishing touch for full
mouth reconstruction cases. A whiter, brighter smile can make a huge impact on
its appearance.
A full mouth treatment plan may take place over weeks and
even months, which allows you to better fit treatment into your schedule and
budget.
The Benefits of Choosing Full Mouth Reconstruction
Patients who choose a full mouth treatment plan find that it
benefits them in many ways. Quality of life and nutrition improves as they are able
to eat and chew with ease again. Being able to smile with confidence is also
life-changing for many people.
Dental health as well as overall health also improves when
you don't have to suffer with teeth that are damaged, painful, and could be
causing concerns such as jaw pain and headaches.
Are You Ready to Take the Next Step to Healthier Smile?
Contact your dentist in Herndon today to schedule a
commitment-free consultation.
About Virginia Dentistry By Design
Dr. Sonia
Dilolli wants to help you smile with confidence! This has been her mission
since childhood, and she has the advanced skills and training to help you
achieve the healthy, beautiful smile you've been dreaming about.
To contact Dr. Dilolli, call 703-478-9574 or reach her online.