If you or a member of your family decides to straighten their teeth with orthodontic treatment, you are committing to regular checkups every few weeks. For many adults, this is a deterrent due to their hectic schedule. What if you could complete your orthodontic treatment at the same place where you receive your general dental services with the dentist you already know and trust? Look no further than Dr. Dilolli at Virginia Dentistry By Design, because this is exactly what she offers!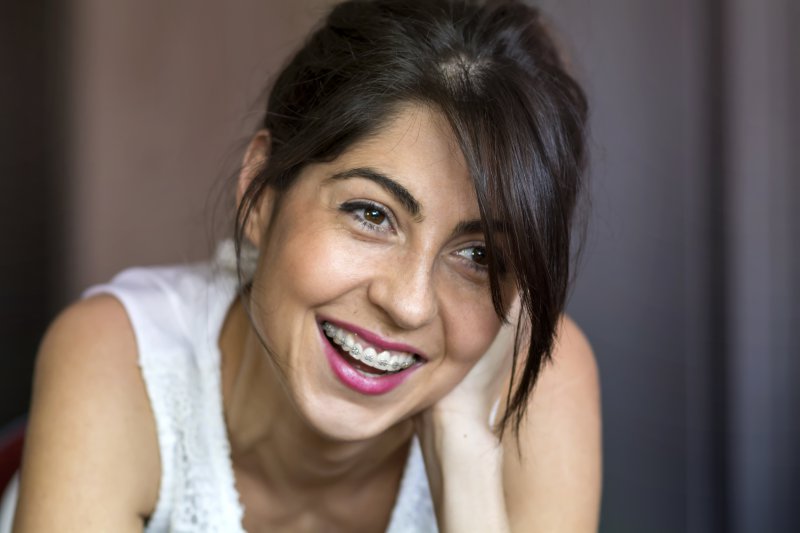 Comprehensive Traditional Orthodontics
You are typically not going to find traditional orthodontics as a treatment option at most general dental practices; however, Dr. Dilolli has completed extensive advanced training in orthodontics through the American Orthodontic Society that allows her to provide that service for her patients.
Dr. Dilolli is able to complete traditional orthodontics at her practice from start to finish for both adults and children often at a lower cost than completing treatment with an orthodontist. This makes it easy for families and busy adults to get the treatment they need at the practice they trust.
Invisalign
Dr. Dilolli is also a certified Invisalign provider. Invisalign is an excellent option for adults or teens who are interested in aligning their teeth with discretion instead of wearing traditional braces.
Invisalign utilizes clear plastic aligners that gradually move teeth and correct your bite. Aligners are worn at least 22 hours per day, and changed every two weeks, but this can often be done at home so you don't have fit extra appointments into your busy schedule.
Because aligners can easily be removed, there are no changes to diet or home care required for Invisalign treatment. This makes it an ideal and preferable treatment for many patients.
Why Are Straight Teeth Important?
While you may thinking of the confidence a beautiful smile will provide, did you know that straight teeth also benefit your oral health? Teeth that are crooked or overlap are more difficult to brush and floss properly, which means you could develop concerns like gum disease or tooth decay.
Straightening your teeth will boost your confidence and protect your dental health!
Which Option Is Right for Me?
If you've considered straightening your teeth or have a child that is ready for orthodontic treatment, Dr. Dilolli is happy to meet with you or your family during a complimentary consultation to help determine which orthodontic option will best suit your needs. Dr. Dilolli uses x-rays and photos of your teeth to create a treatment plan that is customized for your unique needs.
Contact Virginia Dentistry By Design today to learn more about how Dr. Dilolli can create a smile that you'll be excited to share with others!
About the Author
Dr. Sonia Dilolli knew at the age of 12 that she wanted to be a dentist so she could help people smile with confidence. Advancing her training with a focus in orthodontics ensures that she reaches this goal. Patients love that they can receive all the services they need to achieve and maintain a healthy, beautiful smile at Virginia Dentistry By Design.
To contact Dr. Dilolli, you can call 703-478-9574 or reach her online.