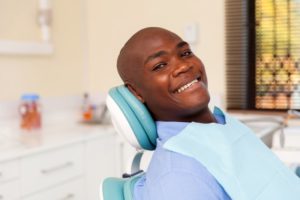 Because root canals have received such a bad reputation over the years, there are a lot of myths that surround this dental procedure. While many people believe that root canal therapy is painful, the truth is, it actually helps to eliminate an infected or abscessed tooth and save it from being extracted. Your dentist is here to dispel common myths and finally share the truth about root canal therapy.
Myth #1: Root Canals Are Painful
Root canals have long been associated with pain, and truthfully, if you need this treatment, it's likely that you are experiencing pain. However, the discomfort you're feeling is actually being caused by an infection inside the nerve of your tooth. Root canal therapy actually relieves your pain, eliminates your infection, and preserves your natural tooth structure.
Even better, modern technology has made it easier for dentists to complete root canals efficiently, and dental anesthetic immediately relieves your pain and ensures you don't feel anything during your procedure.
Myth #2: Root Canals Are Expensive
While every dentist adheres to their own fee structure, consider this: The cost of root canal therapy is much less than the price of replacing a missing tooth with a dental implant or bridge. Tooth loss is what you'll face if you don't treat an infected tooth in a timely manner.
Myth #3: Root Canals Typically Fail
While this might have been true long ago, modern technology has made root canal therapy a very reliable and comfortable treatment. Today's root canals can last for many years and even for a lifetime in many cases.
Myth #4: All Root Canals Need a Crown
Many people who have root canal therapy do need a dental crown to strengthen their tooth after treatment and ensure they have all the function they had before. However, depending on the tooth that's being treated, sometimes a dental filling can restore a tooth back to its full strength again.
Myth #5: My Tooth Will Be Sensitive After a Root Canal
It is common for a tooth that's been treated with any type of dental procedure to feel tender for a day or two after treatment is completed. However, once swelling has diminished, your tooth should begin feeling normal again. If you find that your pain is persisting, contact your dentist right away.
If you have more questions about root canals, or if you've been diagnosed as needing one, fear not! Contact your dentist today to schedule your appointment and learn how root canal therapy can protect your tooth and your dental health.
About Virginia Dentistry By Design
Dr. Sonia Dilolli dreamed of being a dentist starting at the age of 12. Now, having realized her dream, Dr. Dilolli helps her patients smile with confidence.
A life-long learner, Dr. Dilolli has completed extensive training in fields of dentistry such as orthodontics and dental implants. This training allows her to offer advanced services that you may not find at other practices.
If you would like to contact Dr. Dilolli, she can be reached by calling (703) 478-9574 or through her website.