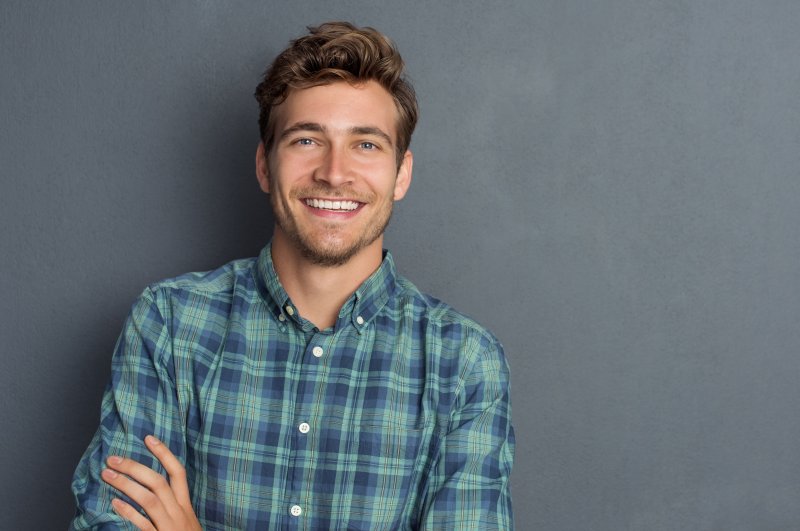 If you're preparing to complete your treatment with Invisalign soon, you might be wondering what's next? You've spent the last year or so with your teeth gradually moving into the desired location, but how do you keep them from shifting back into their original place? Straightening your teeth is an investment that should last longer than the time it takes to realign your smile. In order to make sure you keep your new and improved smile for years to come, an orthodontist explains what you can expect once you've completed Invisalign treatment.
What Happens After I'm Finished with My Invisalign Treatment?
If you think your teeth will just magically stay in the same place after you're no longer wearing your Invisalign trays, we're sorry to tell you, but that's not the case. Teeth have a way of shifting, and if there's nothing helping to keep them in place, all that money spent on straightening your teeth might as well be thrown down the drain.
Once you've finished your Invisalign treatment, your dentist in Herndon will recommend that you wear a retainer each night.
Why is Wearing a Retainer Important?
Retainers help to keep your teeth in position. If you don't wear it according to your dentist's instructions, you're putting yourself at risk for undoing your new and improved smile. While each person's dental needs are different, retainers are typically worn every night, and patients should expect to wear one for the rest of their life.
Apart from just keeping your teeth straight, these devices help protect your teeth from wear and tear. You should be aware that retainers do not last forever, so expect to receive a new one every 9 to 12 months. It's also important to note that you'll need to keep your retainer clean by using soapy water and a toothbrush. Never use toothpaste, as it is too abrasive. You can also opt to soak your retainer for 10 to 20 minutes in water. You'll need to drop in a tablet that is designed to keep your retainer clean.
Why Should I Schedule Regular Checkups with My Dentist?
Not only are dental checkups and cleanings important for all patients, but if you've completed Invisalign treatment, it's imperative you keep your regularly scheduled appointments. Your dentist will check your bite to ensure your teeth are not shifting. If they discover a problem, they'll check your retainer for any damage or wear and determine if a new one is necessary.
Just because you are no longer wearing your Invisalign aligners does not mean treatment is over. Achieve a straighter smile is a lifelong commitment, but the results are well worth it. Talk to your dentist about preparing for post-Invisalign aftercare today.
About the Author
Dr. Sonia Dilolli graduated with honors from the University of Texas with a bachelor's degree in Biology. She then went on to earn her doctorate from Texas A&M, Baylor College of Dentistry. Dedicated to continuing education, Dr. Dilolli is currently pursuing a fellowship at the Academy of General Dentistry and International Congress of Oral Implantologists. She also has training in orthodontics through the American Orthodontic Society. She and her team at Virginia Dentistry By Design strive to help clients achieve beautiful smiles. With the help of Invisalign, she can not only offer a better alternative to traditional braces but also improve her patient's oral health. To learn more, contact us at (703) 478-9574 or visit our website.