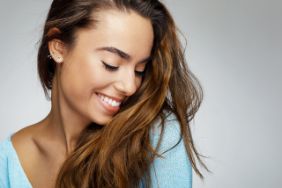 Many people mistakenly believe that the only reasons to see a cosmetic dentist are driven by vanity or aesthetic concerns alone, but that's simply not the case! Sure, it's true that when you look good, you feel good, but cosmetic dentistry can also help alleviate several problems that affect your well-being in surprising ways. Keep reading to learn about 3 indications that it's time to see a cosmetic dentist!
1. The Shape of Your Face Has Changed
Your teeth play a big role in giving your face its shape and structure and a cosmetic dentist can help with two common issues: tooth loss and bite alignment issues.
As the teeth are lost, the jawbone that held them in place naturally begins to "shrink" over time, leading to a collapsed or sunken-in appearance. One of the best ways to address tooth loss is through the use of dental implants, which mimic natural tooth structure to maintain the jawbone and facial structure.
For bite alignment issues, Invisalign is a wonderful way to correct everything from an overbite, underbite, crowding, gaps, and more – without the hassle of traditional metal braces. 
2. You Feel Embarrassed About Smiling
If you find yourself feeling anxious or embarrassed about smiling (or avoiding it altogether), a cosmetic dentist can help. Your teeth don't have to be perfect, but oftentimes even small procedures like whitening can make a big difference and help you smile and laugh with ease.
And since many studies have found that smiling improves your mood and feeling of well-being, it would be a shame to let the way your smile looks hold you back from these benefits!
3. You Have Ongoing Headaches or Jaw Pain
Everything in your head, neck, mouth, and jaws is connected. If your bite is off, even by a small amount, it can affect the way your jaws come together and lead to TMJ pain or chronic headaches. By addressing the source of the problem with an orthodontic treatment like Invisalign, you can alleviate these issues and improve your quality of life.
If you're interested in cosmetic dentistry, the first step is scheduling a consultation with a dentist in Herndon. After evaluating your oral health, dental history, goals, and lifestyle, they'll create a treatment plan that's perfect for your needs. And you'll be one step closer to having a smile that's as healthy as it is beautiful!
About the Author
Dr. Sonia Dilolli is a general and cosmetic dentist in Herndon and a graduate of the dental program at Texas A&M Baylor College of Dentistry. She loves seeing how cosmetic procedures change people's lives for the better and always works closely with her patients to make sure they get the results they want. If you want to know more about how cosmetic dentistry can benefit you, she can be reached via her website.